7 Amazing Foods that will help you sleep faster at night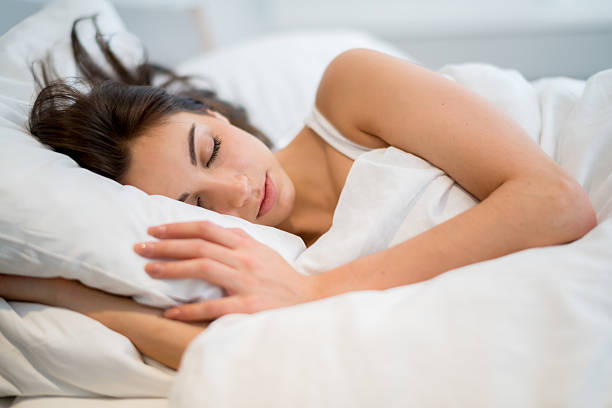 Sleeping comes easy for some people while for other, they will need to count backwards from 100 to 1 before the cousin of death will finally lead them to rest for a few hours. However, for some others, they have to rely on pills to get any form of sleep.
Overtime, some studies have shown that the food we consume before bedtime could help aid us in getting to and staying asleep. So why not play it safe with a natural fix? If you're a restless sleeper, try eating any of these foods a few hours before bedtime and be ready to catch some zzzs.
1. HONEY
Raw honey contains a high amount of fructose and glucose. While glucose gives your body a small burst of energy in the form of blood sugar, fructose takes much longer to process. Together, these two chemicals sustain your glucose levels while you snooze.
That little bit of glucose lowers levels of orexin, a neurotransmitter that raises your level of alertness.
2. BANANAS
Bananas are an excellent source of magnesium and potassium, which help to relax overstressed muscles. They also contain tryptophan, which convert to serotonin and melatonin, the brain's key calming hormones thereby making this fruit nature's little sedative.
3. NUTS
Who else is nuts about nuts? Pistachios, Almonds, Walnuts, Cashews etc have unsaturated fats that will not only boost your heart health but also improve your serotonin levels. Most of these nuts contain magnesium, a mineral which acts like a natural sedative. Even a small deficiency in magnesium can lead to trouble in the sleep department.
4. OATS
This is rich in sleep-inducing melatonin, vitamins, minerals and amino acids. It may be your go-to breakfast meal but if you need a good night's rest, prepare a bowl and when mixed with milk and honey, it can make a very comforting bedtime snack.
5. POULTRY
Who knew that poultry would be a go-to recommendation for sleep? All poultry contains sleep-inducing tryptophan. Tryptophan is an amino acid that the brain uses to make serotonin and melatonin, hormones that calm and induce sleep.
6. YOGHURT
Yoghurt contains calcium, which is needed for processing sleep-inducing hormones tryptophan and melatonin. If topped with nuts and/or bananas, you are sure to get a good night's rest!
7. PIZZA
Honestly, any excuse to eat pizza is good! Though some people, especially the fit-fam crew, might disagree with this because pizza is known to contain high levels of fat.
However, even though pizza contains a high glycemic index, a slice just before bedtime has been known to help put one to sleep faster than normal.
The key is to not overeat! Research has shown that the large amounts of rice (high glycemic index) consumed in Japan are significantly associated with the good sleep that Japanese people have. High GI foods won't get you in shape, but they might just let you enjoy some Japanese tranquility.
Article by Titi Dokubo
google_ad_client = "ca-pub-7823325978435516";
google_ad_host = "pub-1556223355139109";
google_ad_slot = "7893254985";
google_ad_width = 300;
google_ad_height = 250;
Advertisement
L. A Prisoners Infect Themselves With Coronavirus To Get Early Release (VIDEO)
A group of silly L.A area prison inmates were very eager to contract the dreaded coronavirus .
They attempted this because they believed that would trigger their ticket out of prison.
According to the L.A. County Sheriff Alex Villanueva who made the startling revelation Monday, said about twenty-four (24) inmates at the Pitchess Detention Center in Castaic attempted (and somewhat succeeded, apparently) to infect themselves way back in mid-April 2020.
The Sheriff revealed that their department saw an increase in spike in confirmed cases out of nowhere.
He said that when they investigated, they found a high number of inmates living in one block of the prison appeared to be deliberately trying to infect each other with COVID-19 any way they could from behind bars.
When Alex Villanueva played the surveillance footages he and his team combed through carefully , and it showed several inmates hanging out in a common area and passing around what Alex described as a hot cup of water, as well as one face mask they'd each put on all in hopes of getting sympathy from a judge to spring them from the facility and let them go home.
But it turns out, their little ploy worked but, only halfway.
Villanueva reported that 21 of the inmates (out of 50 in the block) caught the 'Coronavirus.
"What they won't catch is a break" said the Sheriff.
Watch the Video HERE
Advertisement
COVID-19 LOCKDOWN: 12 Year Old Albino Girl Suffers Eye Problems After Hawking Veggies In Abuja (PHOTOS)
A very sad Facebook post greeted Nigerians from Abuja showing a 12 year old Albino Girl Grace, who started developing sight problems after Hawking Veggies under the scorching sun in Abuja.
The Facebook post stated that the little girl was asked to hawk the veggies by her aunt whom she lives with.
Below are the Screenshots of the Facebook post:
This sad news has sparked an outrage by well meaning individuals who spoke against such cruelty and insensitivity of the said girl's aunt.
what do you think of this? Drop your comments below.
Advertisement
"Buhari is Made In London" – Reno Omokri Blasts Presidency On Nigerian Made Products
The Buhari administration has been known for enforcing the Nigerian people to patronize Nigerian made goods though without much strategy to make life easier while this transition to economic growth is enforced.
The Buhari administration has been known for enforcing the Nigerian people to patronize Nigerian made goods though without much strategy to make life easier while this transition to economic growth is enforced. Many Nigerians have tagged it a harsh move that is insensitive and inhumane but moreso, Reno Omokri has singled out signals of hypocrisy in the President of Nigeria by outlining certain traits of family moves of the President that shows that he(Buhari) as the No.1 citizen has no regards for anything made in Nigeria but yet wants other Nigerians to embrace Nigerian made goods.
Reno Omokri 's tweet reads:
His kids schooled in England. His wife just returned from a 3 month UK stay. His daughter gave birth to his grandchild in Spain (made in Spain), yet
@MBuhari
, who is London, wants us to patronise made in Nigeria!
Advertisement