The issue of domestic violence is a very sensitive one as a lot of
cases have come up in recent times of men beating up their wives and
even women abusing their husbands.
Assistant Commissioner of Police, Yomi Shogunle drawing from his experience of domestic violence victims and perpetrators tweeted the below yesterday.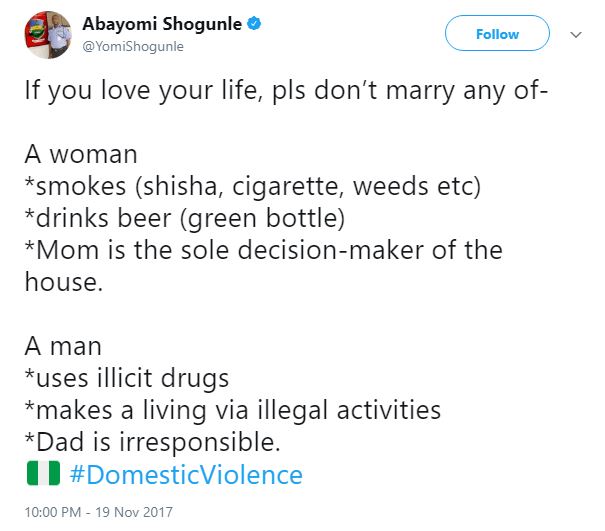 He also wrote: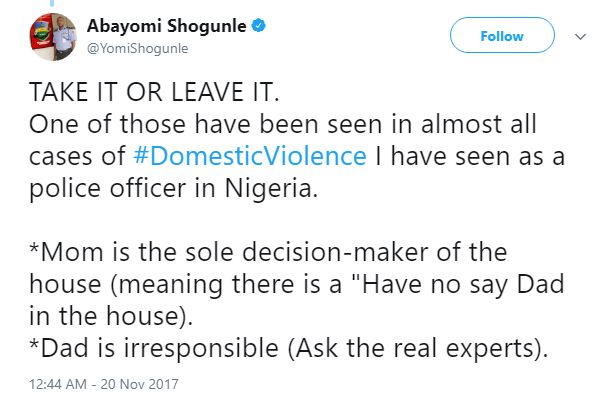 The tweet, however, drew mixed reactions from Twitter users as some
agreed with his assessment while some people had issues with one or all
of the points raised.
Read some reactions below: